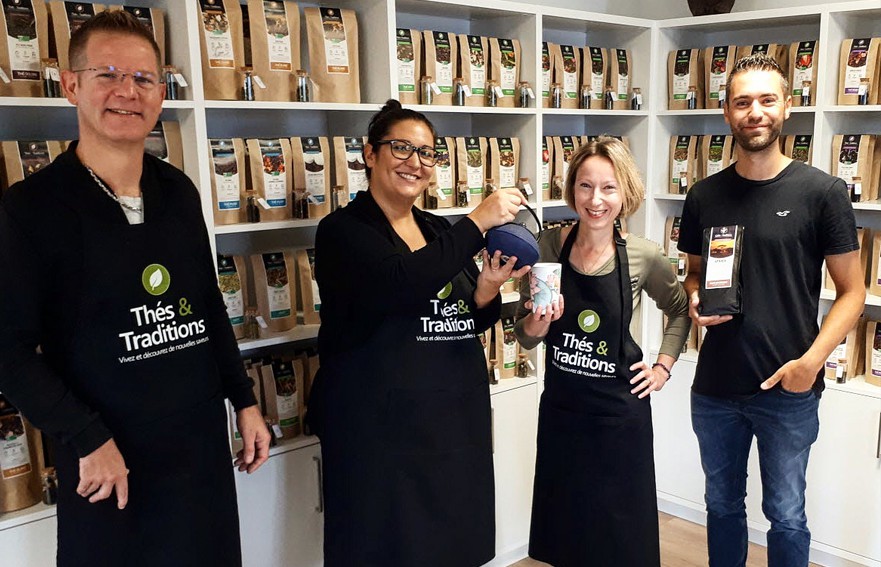 Thés & Traditions
2 rue de l'Aqueduc Darcy - 21121 Ahuy
discover the whole universe of tea in Dijon
Surprise your senses by browsing our store of exceptional teas and coffees. Organic tea, rooibos, coffee, infusions and herbal teas, we prioritize the organic to offer you excellence. Our store is based in Ahuy, near Dijon, we also deliver our teas and products throughout France and the world. Entirely dedicated to the world of tea and the most consumed beverages in the world, we have made the choice of excellence. We wish to offer you in each of our products, a part of their history and their quintessence.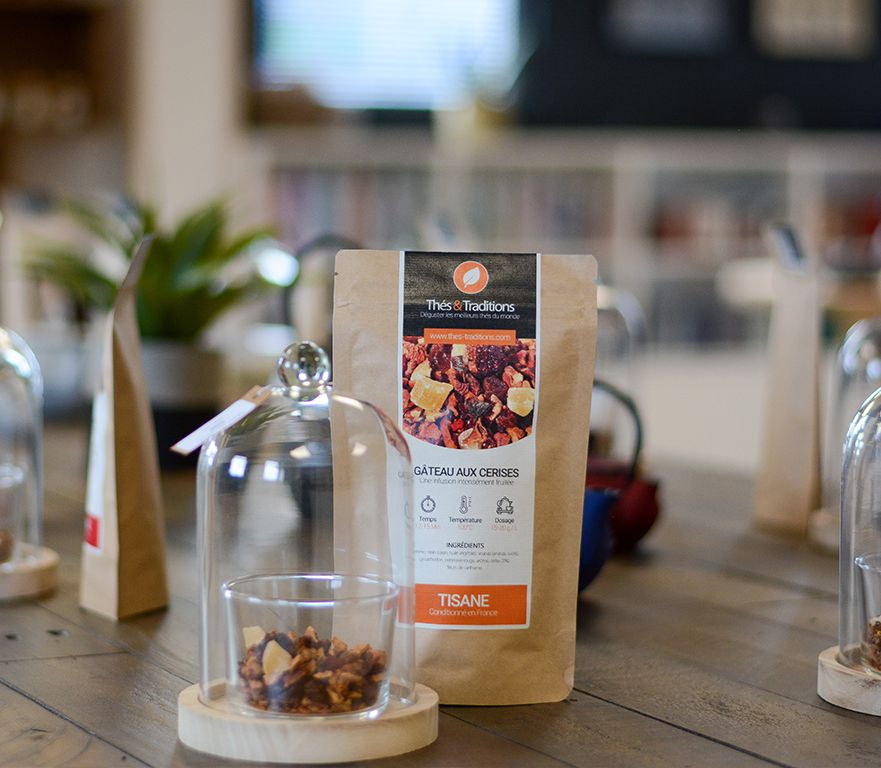 Buy your teas, coffees and herbal teas online
To complete your tea collection or for the pleasure of giving, order your products in our online store. Each page of our online store is an invitation to travel and share. Green tea, Rooibos and red teas, but also matcha tea accessories. Other exceptional products such as our coffee beans from Nicaragua, Guatemala, Honduras or Rwanda are among the treasures of our collection. Our infusions and herbal teas are selected with the greatest care. The plants and fruits that compose them are harvested in the respect of the tradition and picked at the right season. To travel the world and free yourself from borders, visit our store Thés et Traditions.
Tea, organic tea, coffee and herbal tea: a selection from the 4 corners of the world
Made and selected with passion, we prioritize the search for detail. Our teas and herbal teas are mostly certified organic or come from bold and unique flavor blends. Boxes, Christmas gifts or simple epicurean tasting, our products are an invitation to travel and discover at every moment. Especially for you, we explore the 4 corners of the world to offer you rare teas from remote and preserved plantations. Richness, flavor and subtle aromas, each tea or coffee tasting tells a story. Our infusions and herbal teas, in addition to their therapeutic benefits, will enchant you with their unique flavors and fragrances.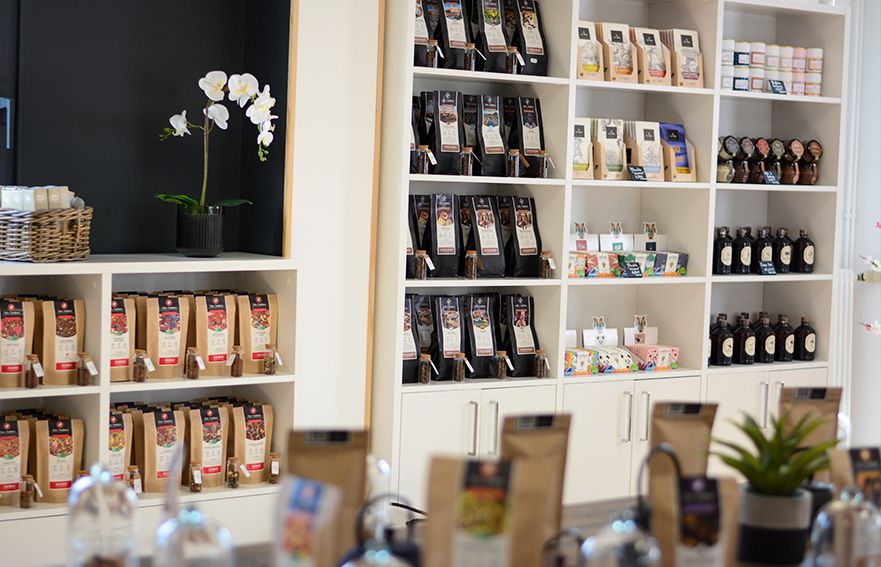 Take advantage of our relay points in the city of Dijon or home delivery anywhere in the world
Located in the capital of the Dukes of Burgundy and the Côte-d'Or, our Thés et Traditions boutique offers you the possibility to pick up your products according to your choice. We propose you to come and meet us in our store in Ahuy or to deliver your teas, coffees and infusions in Dijon, at your home or in a relay point near your home.

We also make deliveries all over the world. Our objective is to share with you our values and the richness of each of our exceptional products. Sweden, Netherlands, Greece, Turkey, Guyana or United Kingdom, our store frees the borders, brings people together and brings excellence to your home.
How to get to
in our tea store in Dijon ?
To get to our tea store in Dijon, nothing could be easier. We are only 4.1 kilometers from downtown Dijon. You can enter our address in your smartphone. We are located at 2 Rue de l'Aqueduc Darcy in Ahuy (21121). Or, more simply, type "Thés et Traditions" on the search engine of your choice, then click on itineraries to find our store. The GPS indicates your position and your destination on the map of your choice. Finally, if you come from Paris, Lyon or Marseille, the A6, A7 and N274 freeways allow you to reach us easily.