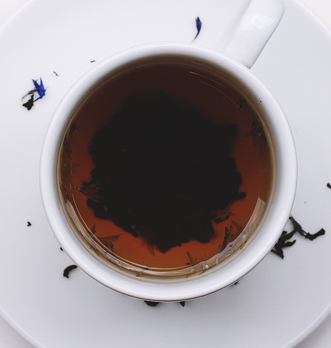 Earl Grey black tea is a classic breakfast cup of tea. Born from a legend, it perfectly combines the flavors of black tea and bergamot. Its health benefits are just as numerous as its green and white tea variants. Let's dive into the world of a tea box with an incomparable taste.
Earl Grey, a tea of legend
There are many legends about Earl Grey black tea. The most realistic one is about Earl Grey. One day, his servant flavored his tea with a slice of a citrus fruit called bergamot (a cross between a lime and a bitter orange). The Count was seduced by the taste of his cup of tea. When he became Prime Minister, he popularized this recipe for bergamot flavored tea.
The secrets of blending organic black tea
Earl Grey black tea is a flavored tea. Its secret lies in the subtle blend between black tea and organic bergamot notes.
While Assam black tea is the traditional tea of Earl Grey. Other teas from China, India or Sri Lanka also find their place. Black tea is in the majority, but white and green teas are beginning to enter some recipes.
The organic black teas most used in Earl Grey are:
Darjeeling black tea;
Ceylon black tea;
Assam black tea;
Oolong black tea.
As for the flavor, there are also many variations. Bergamot is still an integral part of the recipes, but it is combined with fruits, spices or even blueberry notes. Each aromatic ingredient brings its own personality to the final bouquet.
The benefits of Earl Grey organic black tea
Green, white or black tea contributes to well-being. In Earl Grey, it is combined with bergamot, which has also been shown to have health benefits. Focus
Bergamot, a plant with a thousand virtues
A small citrus fruit on the border between lemon and orange, bergamot is also a medicinal plant. Ideal for treating anxiety problems, it is also a friend of the skin and nails. Antiseptic and antispasmodic, this organic citrus fruit is ideal for people under stress.
Organic black tea, a beneficial drink
In India or China, black teas are numerous. All black teas are rich in antioxidants. This quality tea is one of the main ingredients of slimming diets. According to some specialists, it could also prevent prostate cancer.
The ideal preparation of an Earl Grey tea infusion
Plain or sweetened, Earl Grey black tea is always prepared with water between 70°C and 80°C. The infusion time is 2 to 3 minutes to avoid the black tea to smother the citrus note. Generally speaking, a one liter teapot needs 15 grams of loose tea.
For a quality brew, the weight of the tea should be greater than the weight of the citrus peel. Also, the loose version has more flavor than the bags. If you choose to use tea bags, they should be kept in a closed metal canister so as not to lose their flavor.
Earl Grey black tea is excellent for your health. However, if you drink more than one liter a day, you may experience adverse effects.