You are a professional, a store, a grocery store or a CHR, and you wish to open a space dedicated to tea? As a tea wholesalerwe offer you a wide range of organic teas. All our loose teas and organic herbal teas are available in stock and packaged according to your needs.
Ask for our professional prices by mail: contact@thes-traditions.com
Or by phone : 09 73 89 22 91
An offer of organic tea exclusively dedicated to professionals
As a brand of organic tea, we have thought about an offer adapted to both specialized stores and restaurants. That's why we propose you several packagings: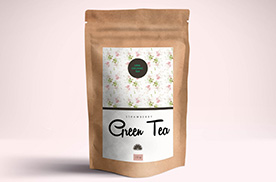 Zip bag
We offer you the possibility to market our range of teas. The loose tea bags of the brand Thés & Traditions have a capacity of 100 grams. They are conceived for an optimal conservation of tea.
On each bag, you can find the infusion time, the temperature and the best time to enjoy the tea.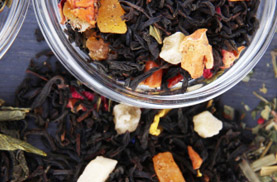 Tea in bulk by the kilo
As a tea wholesaler and supplier, we offer more than 200 varieties of organic teas by the kilo.
Our usual packing unit is 1 kg. Our free shipping is 400€ HT. We are based in France which allows us to be very reactive. The delivery time is 4-5 days.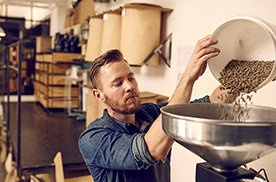 White label
You want to create your own brand of tea? As a tea supplier, we offer you to create your own packaging and to pack it for you. Please note that this option is only available for larger quantities.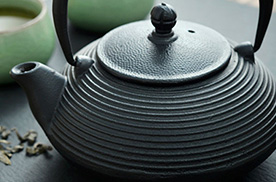 Accessories
In addition to our wide range of organic teas, we offer several accessories such as tea filters, tea balls or zip bags.
Black tea, rooibos, Chinese green tea, white tea or earl grey, but also herbal teas, fruit teas and infusions, we offer a wide choice of exclusive products and all from organic farming. We only offer loose teas which are more economical but above all correspond better to the image we have of a responsible product. Loose tea also has a real interest in terms of conservation compared to bags or other pyramids.
We can also send you a set of samples
This panel will allow you to taste our organic teas and discover their flavors and their great quality before committing yourself.


Why choose Thés & Traditions as your tea wholesaler ?
Our pro offer allows you to benefit from our exclusive compositions and all from organic farming. As a professional, you benefit from preferential rates. We accompany you and advise you on the range of teas and herbal teas adapted to your establishment. With each tea, you will receive tasting advice (infusion temperature, infusion time...) for a perfect presentation of the product to your customers. Finally, as we are a family business, we take your satisfaction to heart, which is why we process requests within 48 hours.
Contact Thés & Traditions and learn more about our loose teas for professionals
If you wish to contact Thés & Traditions, please first contact us by email : contact@thes-traditions.com
Thés & Traditions - Tea supplier
2 rue de l'Aqueduc Darcy
21121 Ahuy