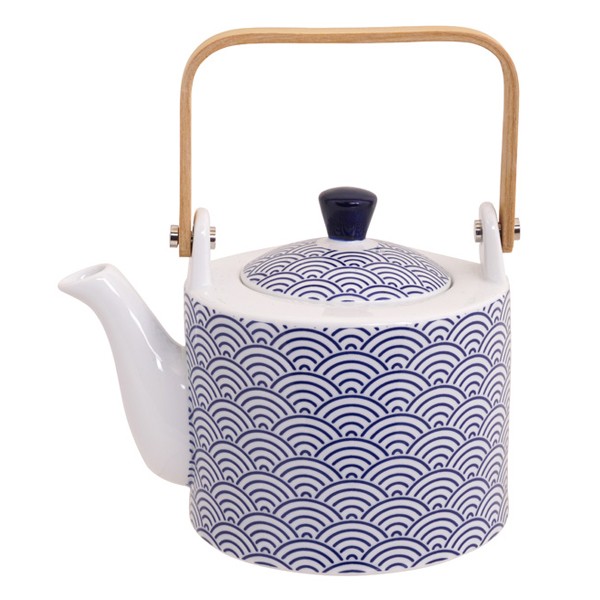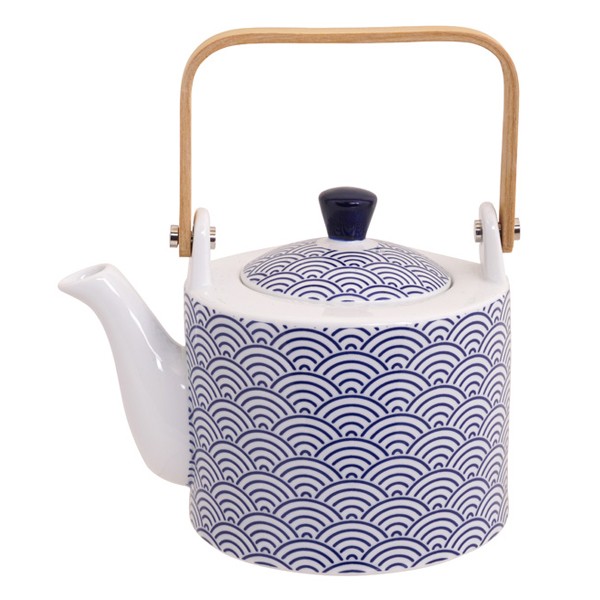 Nippon Wave teapot
The Nippon Wave Teapot is a jewel of Japanese culture, blending tradition and modernity. Made in Japan, this exceptional piece is of impeccable quality. It perfectly represents the timeless charm of Japanese motifs, enhanced by the depth of blue, the iconic color of this collection. The teapot measures 12 cm x 13 cm and weighs 684 grams. Its 800 mL capacity means you can serve several cups of your favorite tea, hot or iced, without having to keep refilling it.
Technical feature
Weight
684 g
Dimensions
12 x 13 cm
Materials
Porcelain
Capacity
800 ml
Read more
Exquisite Porcelain Design
Made of porcelain, a material known for its sturdiness and heat resistance, this teapot will charm you with its longevity. Its shine remains intact despite repeated use, preserving the brilliance of the traditional Japanese patterns it proudly displays. The white and blue colors, in which this teapot is available, add a touch of refinement that will elegantly dress up your table. Whether for daily use or special occasions, the Nippon Wave Teapot is sure to impress your guests.
Practical and Harmonious Porcelain Teapot
Beyond its exquisite aesthetic, this teapot is also designed for practicality. It is dishwasher and microwave safe, thus facilitating its maintenance and use. The Nippon Wave Teapot perfectly matches other items from the same collection, creating a visual harmony on your table. You can also pair it with white elements to enhance its elegance. This teapot offers a successful marriage between refined Japanese design and modern functionality. Let yourself be seduced by the radiance of the Nippon Wave Teapot, a true tribute to the Japanese art of the table.

Customer Opinion(s)
1 other product in the same category: